Helen Whatley MP put forward a "flexible by default" bill in parliament this month.
Since January 2019, BBC job adverts welcome candidates applying on a flexible basis and "Open to Flexible Working" is now the default position on all BBC vacancies. 
The BBC also estimate that there are billions lost to the economy each year from those who take lower-skilled jobs or drop out of the workforce altogether to accommodate their work/life balance needs. 
At B13 Technology we operate on a flexible by default basis from day one with all our employees.
Here we talk to Clare Streets, Associate Director, about 5 key elements that are supported by flexible working, how it impacts her work/life balance and why adding "Open to Flexible Working" to your job adverts will open you up to a much larger talent pool.
1. Flexible Working Options - Attract a wider talent pool
"I would not apply for a role that did not allow for flexible working. I am a very valued member of the leadership team at B13 Technology who has helped support this company to triple in size and win some significant awards in the last year. Not offering flexible working limits your opportunities to engage with a wider, talented workforce"


2. Diversity - Offering flexibility will attract a more diverse range of candidates
"Diversifying the leadership team has had a great impact on the company. Largely due to our flexible ways of working, we are represented by over 40% women at B13 Technology compared to the UK average of just 19%. We feel this gives us a huge competitive advantage in the quality of services and products that we offer."
3. Mental Health and Wellbeing - Costs UK employers nearly £35 billion per year. By supporting employees to balance their work/life needs you will be helping to support the pressure and strain that is contributing to poor mental health
"When I feel torn between my role as a mum and my role at work it puts significant stress and pressure on me that I feel affects my wellbeing. Being able to be present for my children and perform a rewarding role in my career offers me the opportunity to be my best. It's also important that we reflect on our children's mental health and wellbeing needs as they face increasing pressures and consider how our presence as parents is implicated in this"
4. Productivity - Flexible working or "Smart" working is said to increase productivity by 13%.
"I genuinely believe that my output would increase marginally if I were working full time. Managing how to balance my clients and workload between school runs takes meticulous planning and ensures I am always striving for the most efficient routes to success"
5. Environmental Impact - Remote work's environmental impact is clearly seen in a number of direct and indirect ways. As more companies, organizations, and government agencies adopt remote work as a smart business practice, we'll see the continued positive benefits of telecommuting on the environment.
"I enjoy working from home and find that the quiet space allows me to catch up on many administrative tasks or find creative space that some of my projects require. Equally, I enjoy my office days be it for client meetings or team catch-ups. On office days my commute following school drop-offs means that I have a journey time of approximately 40 mins compared to the 1hr 30 minutes it would take in rush hour. In addition, I find I can use that journey time to make my calls for the day as it is post 9 am and team members and clients are available"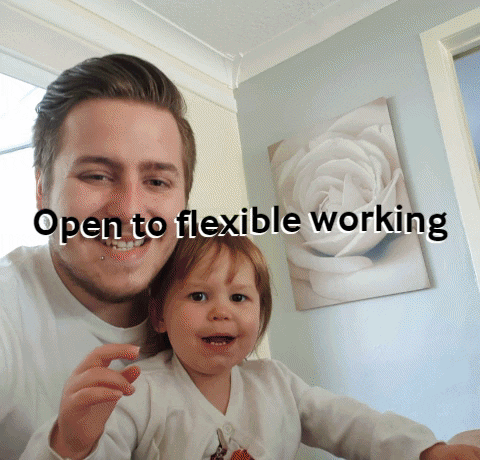 Leave a comment
Comments will be approved before showing up.