B13's first-ever working playdate has been a huge success! The children have played and played, we've supported each other to take "quiet time" upstairs to make important phone calls and everyone brought packed lunches for an alfresco picnic. We've worked, they've played, we haven't incurred prohibitively expensive childcare costs and we each feel free of the work-from-home guilt that comes when trying to juggle it on your own.

This summer, parents of school-aged children at B13 Technology decided to join forces and experiment with a few different options. Agile, flexible working is leading us to agile, flexible childcare. The key to this is that the children and adults all build a relationship.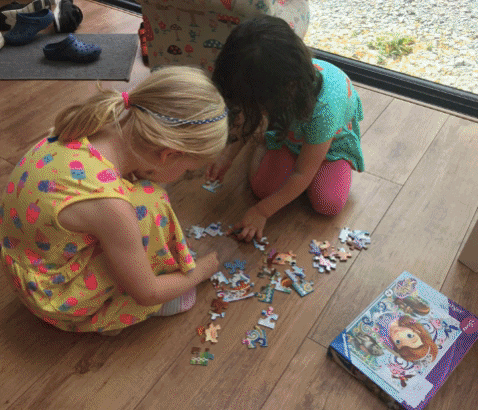 As B13 parents we all face a similar situation where we work flexibly around the children during the summer. This tends to combine booking occasional holiday clubs when we have meetings in the office, calling on family for support, working early morning and evenings or more often than I care to admit throwing them a tablet each and hoping for the best.


We're looking to provide a support network across the office for all parents, in much the same way as I find an awesome playground support network key to success during term time. Now our children are all comfortable with each other and have met the other parents we are all happy to help each other out where we can. This might be looking after each other's children on various days off, occupying them at a park near the office to cover each other's meetings and hopefully more working playdates where we all get the best of both.
We are excited to cement these newfound friendships at our Annual B13 Family BBQ this coming weekend and my children are already asking when we will host our next working playdate. Happy Holidays everyone!
Leave a comment
Comments will be approved before showing up.